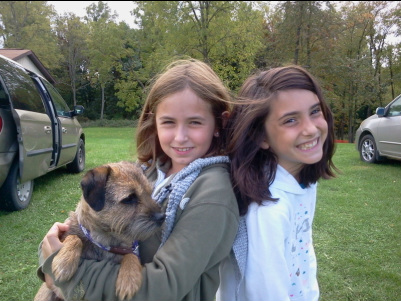 Welcome to the Terrier Club of Michigan website. We hope you will find it interesting, informative, and enticing enough to get you involved in something new, exciting and fun.
THE CLUB -
Founded in 1965, the Terrier Club of Michigan is an American Kennel Club accredited club. Our membership spans the entire state of Michigan and includes members from Ohio and Illinois. Our members are from all walks of life and terrier interests. Some are breeders, some are pet owners, and others are very involved in various forms of showing and/or competitions. These events include but are NOT limited to conformation; obedience; agility; rally; earthdog; barn hunt; lure coursing and flyball.
MEETINGS -
We have board/committee meetings monthly (usually in Northville), which ALL members, and guests, are welcome to attend. We also have 'general' meetings scheduled throughout the year. These meetings are generally held in various locals and will consist of either a lecture format or a seminar/demo format. Have any ideas or suggestions on what you'd like to hear or see? Please feel free to contact any board member and let them know.
EVENTS -
We now have five major club events each year:
In April we have an added weekend of Earthdog Trials on April 17 & 18 with Motor Cities Fox Terrier Club. And on April 29th, our Spring All Terrier Group Show concurrent with the Pontiac Kennel Club shows.
In May, this year, we have an AKC All-breed sanctioned Fun Match match, Health Clinic and CGC testing.
In September we have our Earthdog Trials on the fourth weekend.
And on September 30th our Fall All Terrier Group Show the day before the Monroe Kennel Club shows.
EMAIL LIST:
We have a 'closed' Email list, for members only. With this list we can notify fellow members or current notices, reminders and we post the monthly board meeting minutes. We can also use this list, and our Facebook presence, to voice our thoughts and share tips or news of 'terrier' interest. We really encourage our members to use this list to post their terrier questions and concerns.
---